It's hard to find a decent formal or even cocktail dress when you're pregnant since you won't know if the dress will fit you once the event comes. Lucky me I happen to have known and befriended a budding designer, Roger Salazar. He was kind enough to dress me up during the formal gatherings that I had to attend.
I wore this Filipiana ensemble to a Toastmasters event. I was around 5-6 months pregnant here.
I particularly love the drapings. It didn't make me look all too preggy-ish in some angles.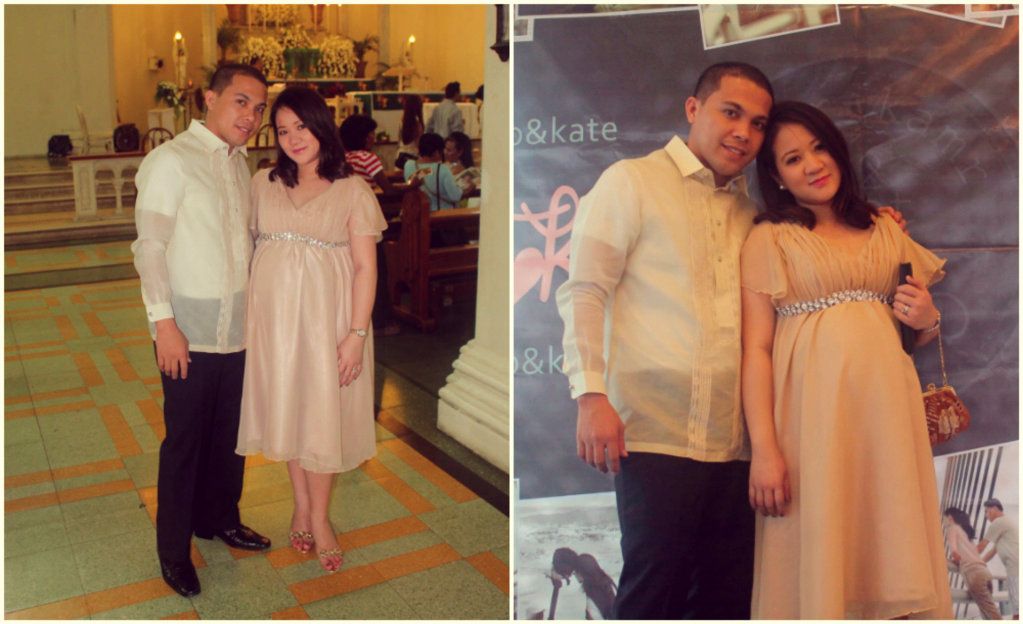 In this one however, there is no way to conceal my 8th-month tummy. What Roger did was to make a comfortable room
for my bulging stomach with soft material and one that is not clingy to the skin.
I am all the more fortunate that this designer friend of mine is also a make-up artist. He did my hair & make-up for the wedding of my cousin (bottom pics) while I did my own hair & make-up aka sariling sikap, during that Toastmasters event (top pics). Can you see the glaring the difference? Haha.

To Roger, remain humble and continue to chase your dreams. Thank you for making me beautiful and coming into my rescue when I don't have anything to wear. Haha.

For those who want to avail of Roger's services or just to simply befriend him (hehe), you may reach him through this number +63 922 974 9879.