Familiar with that 80's music?
Well, it has nothing to do with my post. Haha.
But with the color electric blue.
It is no secret that I am biased to the color blue.
I remember when I was in high school, I painted my room blue.
(Yes, I did most of the painting myself)
When the paint started to peel off years later,
a repainting was in order as we were doing major renovations in
the house.
I wanted to veer away from blue and befriend the other colors
as well. After trips to the hardware store and looking (and comparing)
numerous color palettes, I finally ended up with---
How predictable right? Haha.
While choosing a paint color proved to be no-brainer for me,
selecting and creating an ensemble around my electric blue leggings
was surprisingly difficult. I bought the leggings precisely because of the
color. Little did I know that it will stay for months in my closet.
I didn't like the fit because it was not flattering in the hips area.
But,
thanks to the numerous fashion blogs, I finally found the
inspiration
and
courage
to work on an outfit with my electric blue leggings.
My inspiration?
So here's how I pulled it off: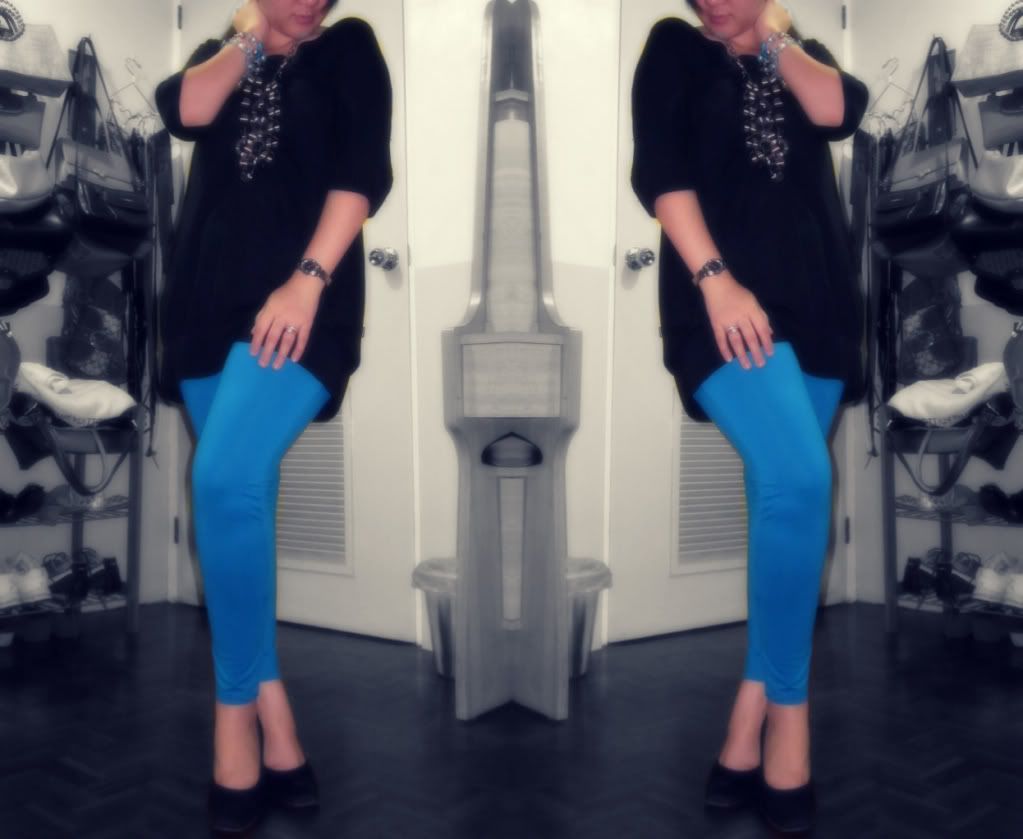 Top: C2 || Leggings: SM Dept || Necklace: SEPA