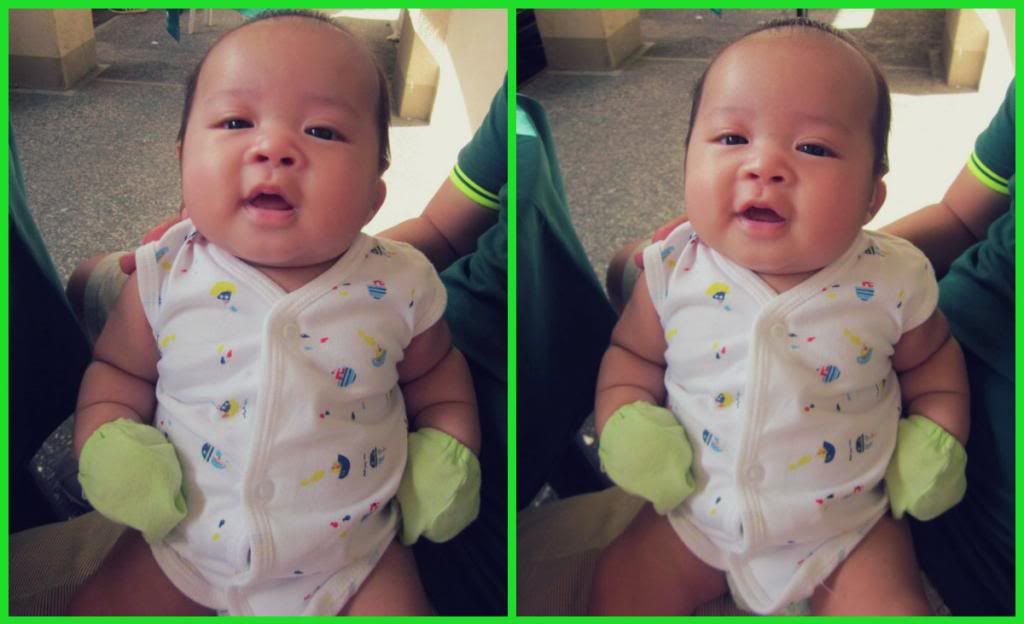 Sinulog is the biggest festival here in Cebu. Biggest in terms of activities, revelry and crowd. While it's merrymaking aspect has earned attention from tourists, local and international, it is primarily a religious celebration in honor of Sr. Sto. Nino.
After completing the 9-day novena and joining the foot procession, I'm all set to party! This year's Sinulog is quite different. For the first time in many years, I was not able to see the parade. Nope, not even a glimpse of it. No celebrity-sighting either. Haha. In fact, my husband and I tried to avoid the crowd (as if it can be avoided! Lol). And that's because we brought Joaquim with us. Quite risky, but he survived! Yeah, it's his first Sinulog experience-- the youngest attendee so far!
I'm guessing he enjoyed it because he was awake most of the time. He didn't mind the crowd and the noise. Hopefully next year, we can let him watch the parade, if the weather permits.