Last October, the Cebu Chamber Singers regaled us with beautiful music in a world-class performance. Singing is one talent I wish I had, but that didn't hinder me from appreciating music, even the classical ones. Having been introduced to classical music at the age of three, I have grown to love this genre and all other genre not belonging to contemporary music. Imagine my excitement and delight when we got invited to listen to the Cebu Chamber Singers.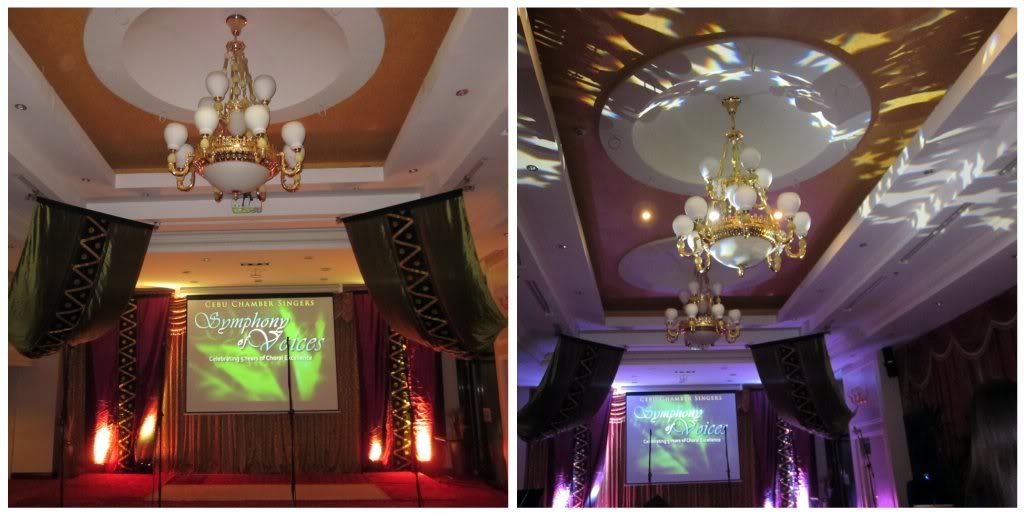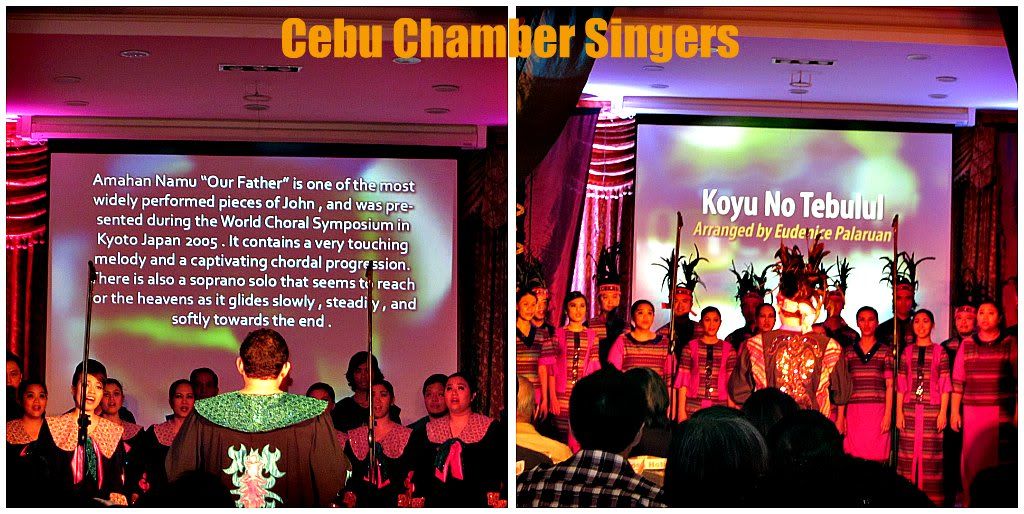 "The Cebu Chamber Singers (CCS) is a dynamic local group composed of music enthusiasts from different parish, school and community choirs. Its members therefore have experience in choral music. As chamber singers, the choir aims to make Cebu known for its choral music.
CCS was founded on July 10, 2006 by Mr. Dennis Gregory A. Sugarol, a multi-awarded musician who has extensively performed and conducted choral groups here and abroad. Its co-founder, Mr. Rey Roa, is a US-based musician is also known for the choral groups he trained and conducted while in Cebu.
Immediately after its organization, the choir underwent workshops to hone their basic skills in vocalization, breathing techniques, phrasing, and music dynamics, among other things. The initial activities were so encouraging that, energized by the workshops; the group eagerly scheduled regular rehearsals twice a week.
The 35-member group of professionals and students (doctors, lawyers, teachers, et al) sings regularly at the Pedro Calungsod Shrine, Cebu City. It is committed to promote religious, folk, and popular music to the community."
I was able to capture on video only two songs from their repertoire. I am posting the first one as the second is still being uploaded.
Just recently, the Cebu Chamber Singers bagged the top prize in Busan International Choral Festival held in Korea. Said singing competition was participated in by 900 singers, coming from different parts of the world. Kudos to the CCS team! You made Cebu proud again.
By the way, here's what I wore to the concert: