October 8, 2011. MALAnniversary-- MALA's 3rd.
Every year after that fateful day of our
vehicular accident
three years ago, we have an obligatory (and compulsory) celebration that we aptly call as our MALAnniversary. We take it upon this day to meet, dine out and (sing &) dance the night away.
This year, we chose to eat at Cul-de-Sac at the end of Maya St., Sto. Nino Village. It's a cute little resto, filled with Portuguese-inspired ceramics. Probably a total of 15 persons can be accommodated inside while less than 10 can be seated outside overlooking the garden. It's a perfect place for a private party of some sorts. I love the feel of privacy and exclusivity. However, I cannot speak for the others dining with us that night, as we obviously dominated the place and were at times oblivious to the presence of other people. It proved to be difficult for us to tone down our combined voices in disturbing decibels. Haha.
What I LIKE about the place...
Cozy ambiance. Detailed set-up. Basically, the feel of exclusivity.
Meals are reasonably priced. A meal already includes soup, the main dish of your choice and a scoop of ice cream.
Delish food. I ordered Lengua (ox tongue), one of my favorite dishes. This is quite a risky order because if the quality of the ox tongue is not good, it feels like eating rubber and it would take you forever to chew it. But I was not disappointed with their lengua. I was able to cut through the meat easily.
Wi-fi. Yes, the place is equipped with wifi--a perfect killing-the-time activity while waiting for the food.
How I WISH...
they can let the customers chose the flavor of the ice cream. We were told that the flavor of their ice cream is "per" day, meaning every day, they change the flavor of their ice cream. That night, we were served with ube. Not that I don't like ube, but I would have loved it if it were chocolate ice cream. The more frustrating part was when some of our friends who came in late, they were served with chocolate ice cream! Now, that's not fair. Hehe. Anyway, the waiters explained that they have to finish serving one ice cream flavor before opening another one (or that was how I interpreted it).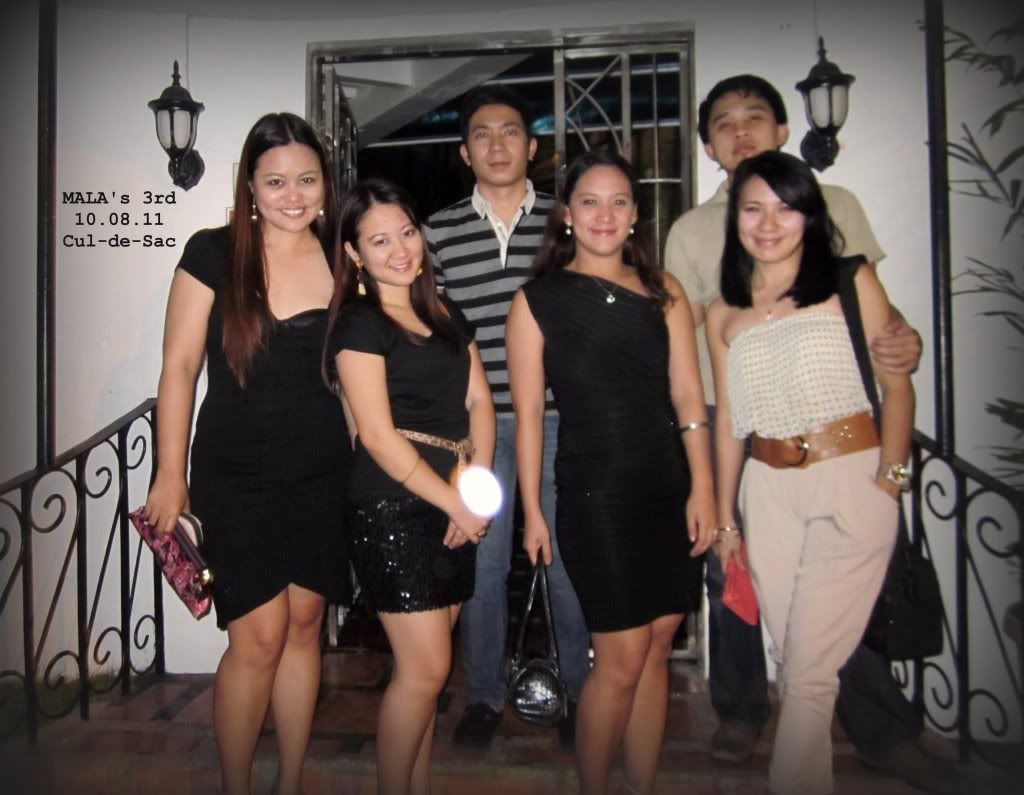 Happy MALAnniversary my "scandalous" friends. LOL.
We then headed to Veranda (at the Maria Luisa Road), but when we got there, almost all tables were reserved to a certain person. It seemed like the place was up for a private party, so we just decided to go to the ever reliable Formo for some good ol' 80s music.
I rarely drink for one tiny bottle will summon a gazillion rashes or red spots on my face, neck and chest. Plus, after I had Gastroesophageal reflux disease (GERD) or more popularly known as acid reflux disease, taking in alcohol is a big no-no. Caffeine and carbonated drinks also trigger the GERD, but how can one successfully stay away from coffee, eh?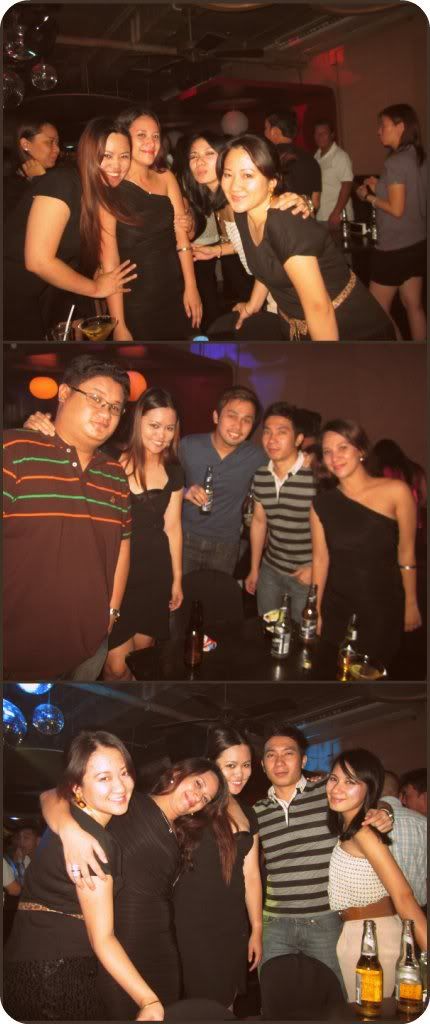 Believe me when I say that there ARE (very) interesting people in Formo. In between our dancing, we were greatly entertained by the bizarre dancing moves of some people. Haha.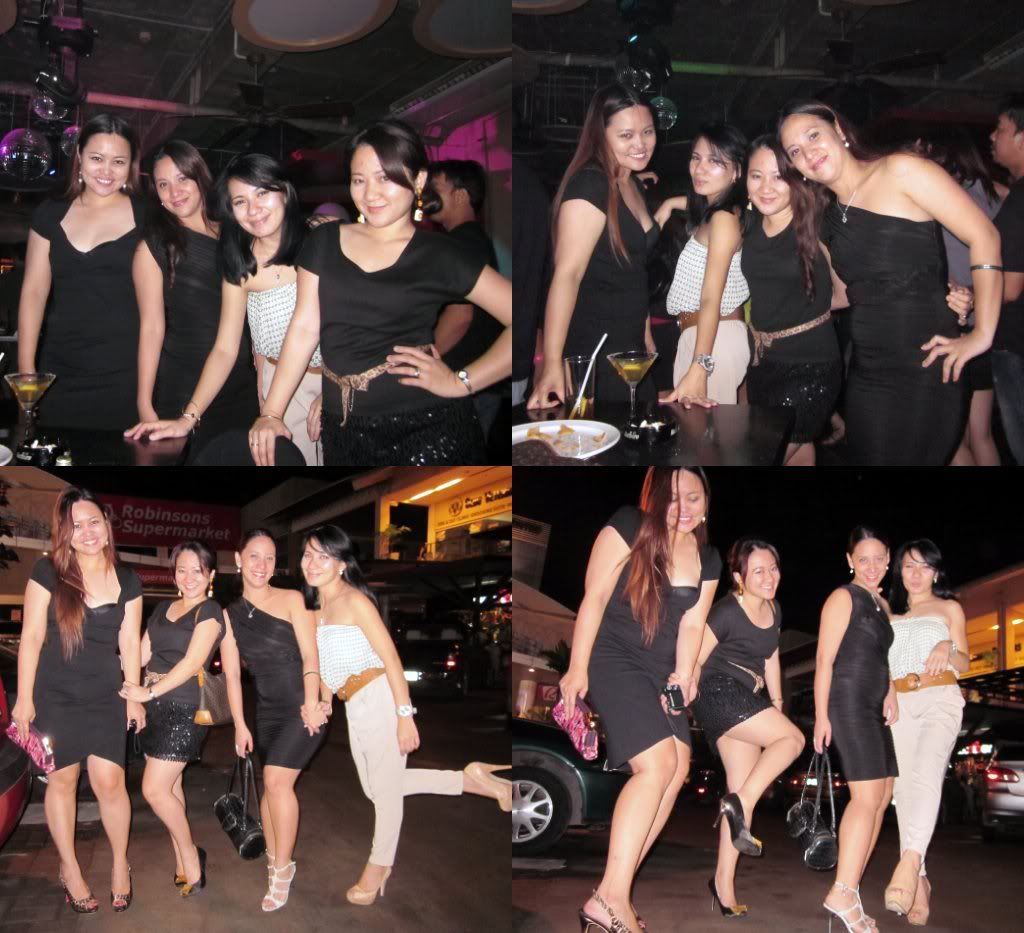 Camwhoring at its best!
Formo is located at Banilad Town Center (BTC). Every Saturday, they play 80s music with THE Gilbert Go behind the DJs booth.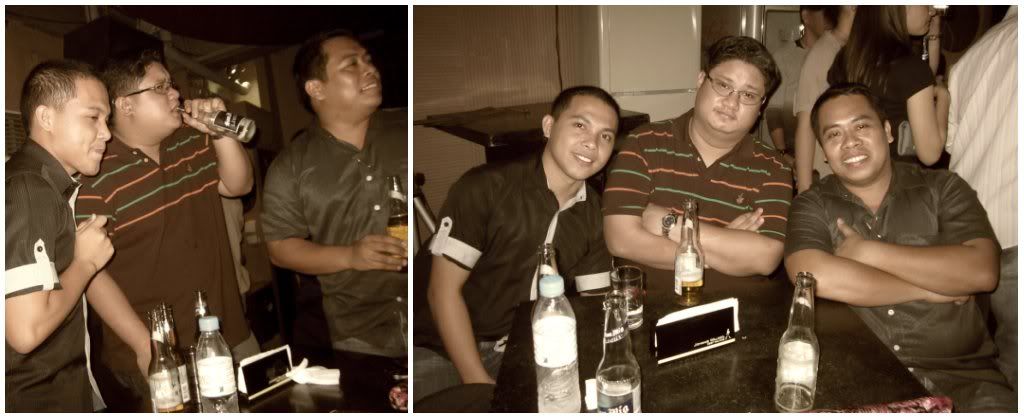 The boys in their "very rare" dance moves (if I can even label it as DANCE). Hehe.
I was supposed to be in another equally-important event. I honestly overlooked this matter and got my schedule mixed up. But I just had to be with these people for they are my life lines.
The scars from that traumatic accident may still be visible, nightmares may still haunt us at times, but one good thing surely came out from that unfortunate event, and that is, the gift of friendship.