Day 8:
Today is a happy day!!!!
It's Mother Mary's birthday of course.
Aside from that, I had a share of fairly good stuffs that made me smile a lot today.
this came in the mail today! Yippeeee!!!
Second,
We attended the beautiful wedding of Lau and Anne.
Third,
I won in the Evaluation Speech Contest for our Area. Yeey!
who needs a medal when I have these two gorgeous girls?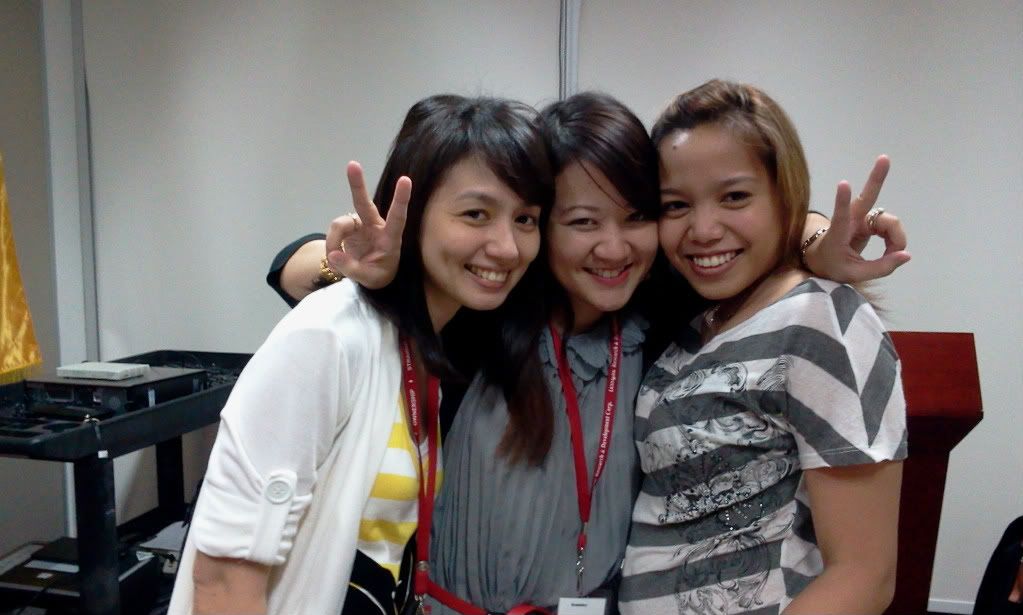 Thanks ryn and diane for your support. I am truly a winner for having great friends like you.
(P.S. I know someone was also an eager beaver to witness my performance but I know that
that someone will torture me forever and ever. Hehe. Hi cil! Haha)