Day 4:

The name says it all. Second chance. Second life.
I'm talking about my bag.
2nd Chance is a leather repair and restoration store. They fix worn-out leather
shoes, bags, belts and what have you.
I had my MFG bag repaired because the leatherette were already peeled off and flaking.
The body of the bag is still in very good condition. So instead of throwing it away,
why not give it a
2nd Chance.
Here is it's damaged look:



Though the repair cost a little more than the original price of the bag,
it was still worth it. They replaced the leatherette with brown micro leather.
So, I am not complaining.
PLUS,
The owners are really super accommodating and friendly.
They really take time to explain what needs to be done,
how the repair should go.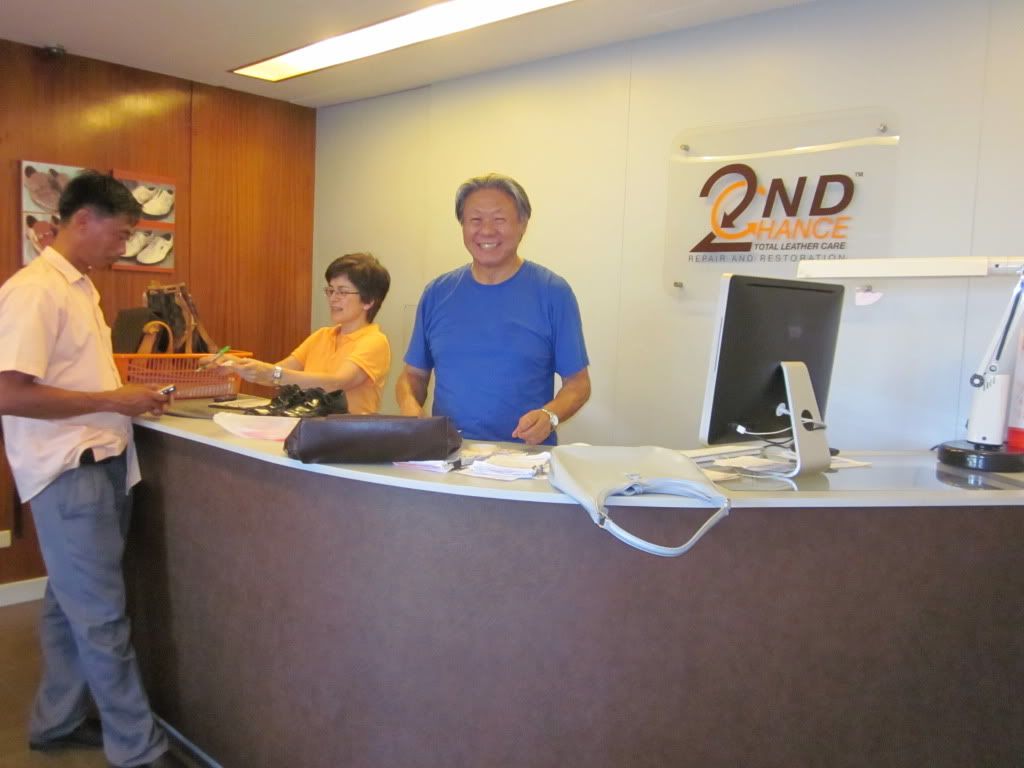 The lovely owners. The lady is a Jackylou Blanco dead ringer, isn't she?
One bit of a downer was the length of time of the repair.
They promised it'll be finished within 21 days.
I had it repaired on June 25 but I only got it last week.
However, the owners asked for an apology saying
that they were short of manpower as one worker,
left them rather unexpectedly.
There are other repair shops to choose from. One is Mantaring. I went there to have
an estimate of the repair cost of another bag. The repair is only on the bag handle and
they are charging it for Php 3,500! That's too much for the handle only which
measures around 19". No way. So I went to Mr. Quickie. And they charged me
per length of leather used- Php 350/20". Fair enough. However, their workmanship
is only limited to sewing the stuff together. They can't do the piping.
But I went with it anyway. I had the handle repaired. Imagine, Php 3,500 vs. Php 350?
And now, I'm a happy customer with two of my bags repaired! Yipee!
F. Ramos St. cor. Villanueva St,