Day 6:
I am a sucker for sales and bazaars. Throw in deal vouchers, too!
When it comes to clothes and accessories, my formula is:
QUALITY < QUANTITY
For shoes and bags, quality prevails because for the life of me,
my shoes don't last long. Scratches can already be
seen on the heel part after the 3rd or 4th use.
(I don't know why. Must be with the way I walk)
Anyway, when I saw on FB that
SEPA
is having its great anniversary sale,
I made no further delays.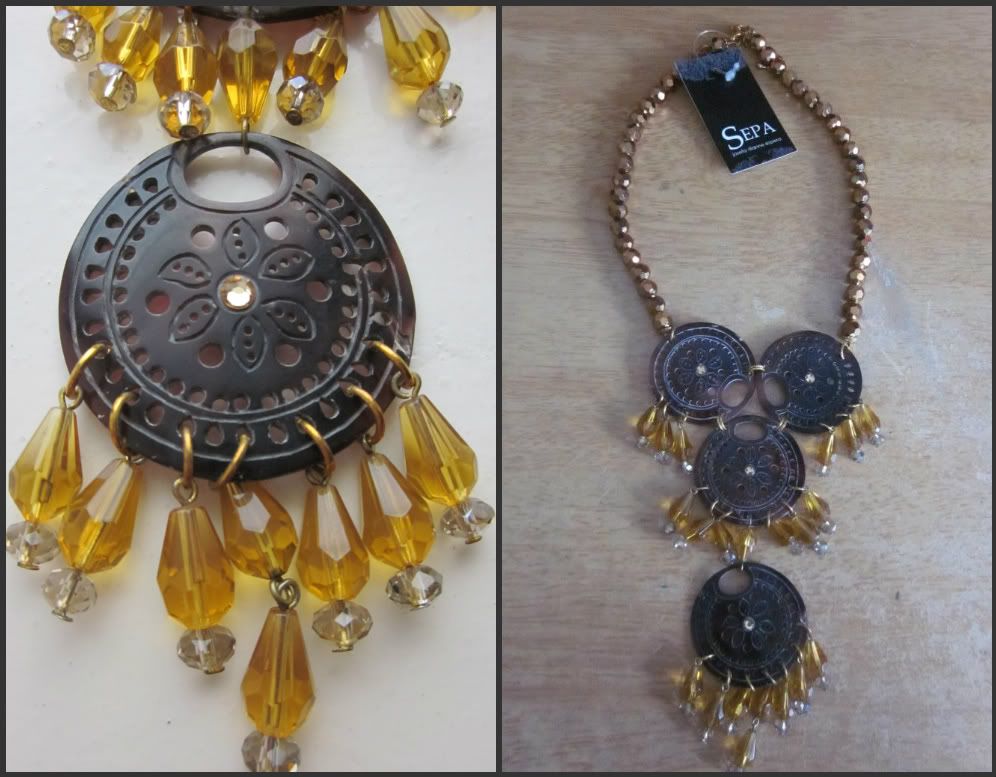 I am so happy with my buys. And I am happier that I got to meet
the designer/owner of SEPA-- Diane. She's very warm and friendly.
Too bad I forgot to take a picture of her shop.
It's accessories heaven there!!!
Thanks Diane.
SEPA is located at:
25 Visitacion St. Osmena Blvd.,
Cebu City
You check its multiply account
HERE
.